Record
Let your physiotherapist record you on your smartphone or tablet doing each exercise while under their guidance to ensure you are using the right technique every time.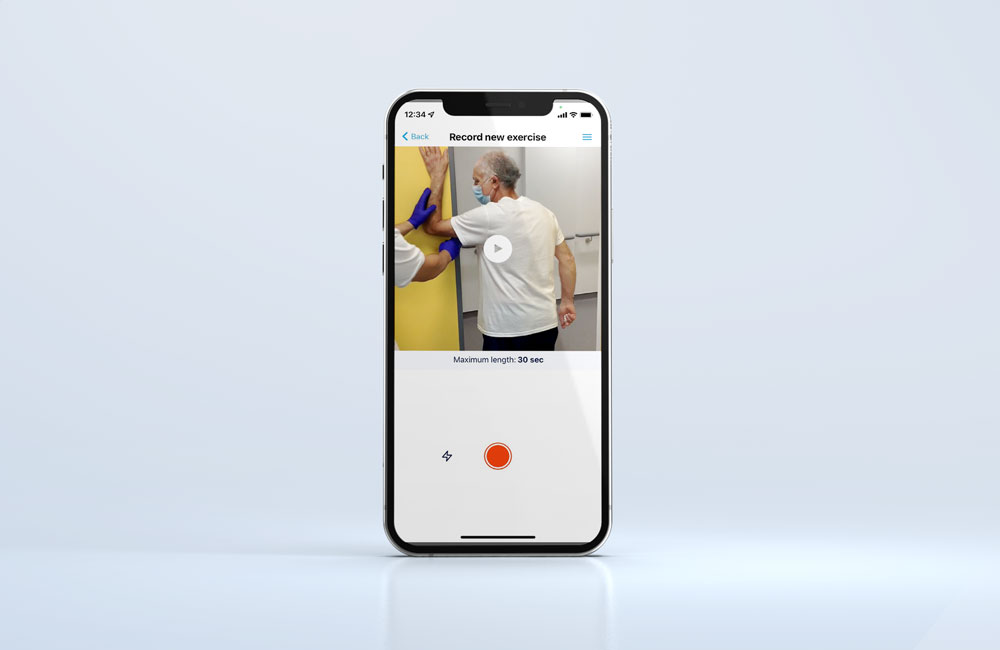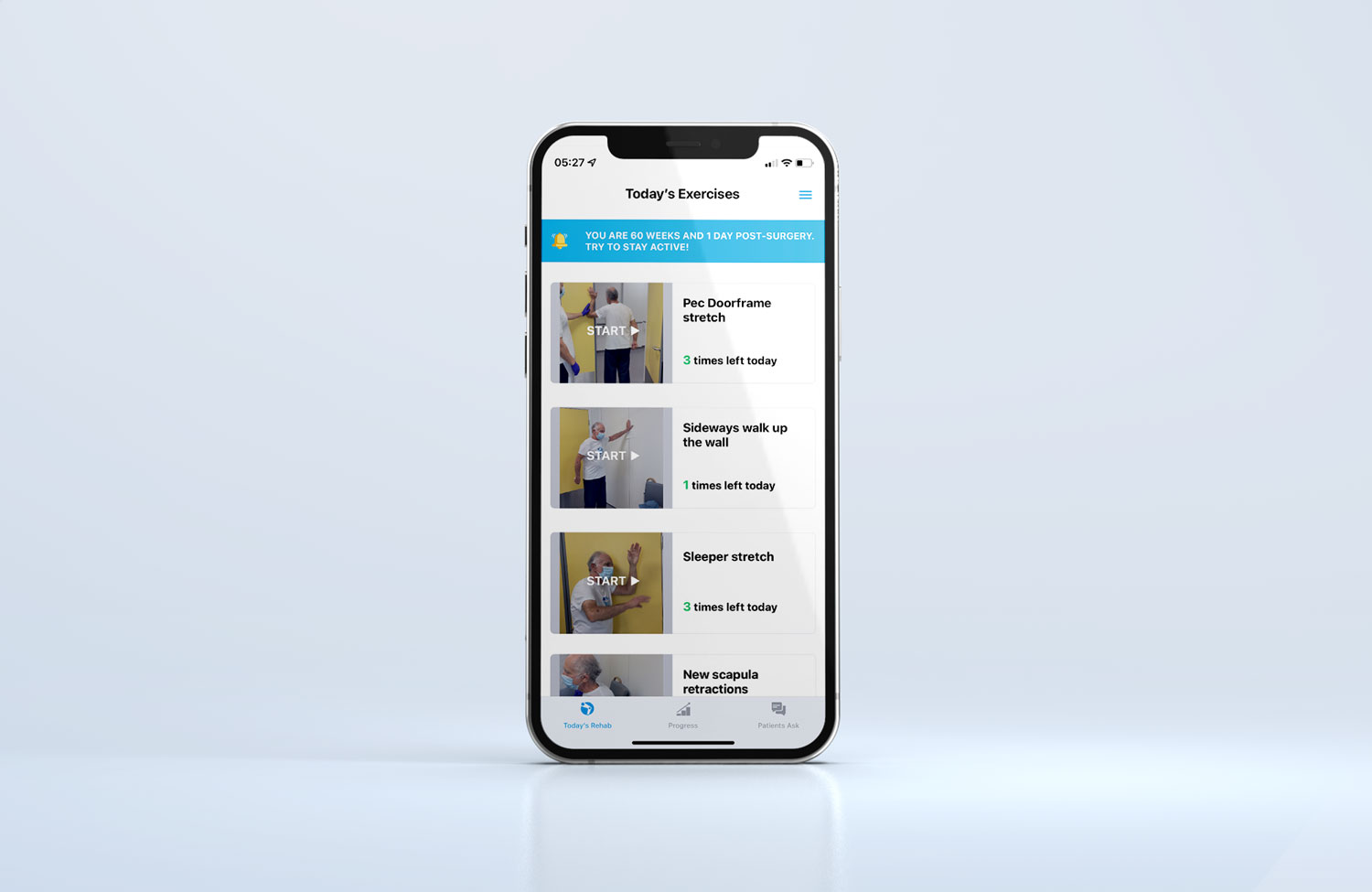 Exercise
See your exercise plan on any smart device and remember what to do each day, with motivational messages helping guide you every step of the way.
Prepare
Our 'Patients ask' section helps you get the most out of the time spent with your healthcare professionals, preparing you for the issues that matter most.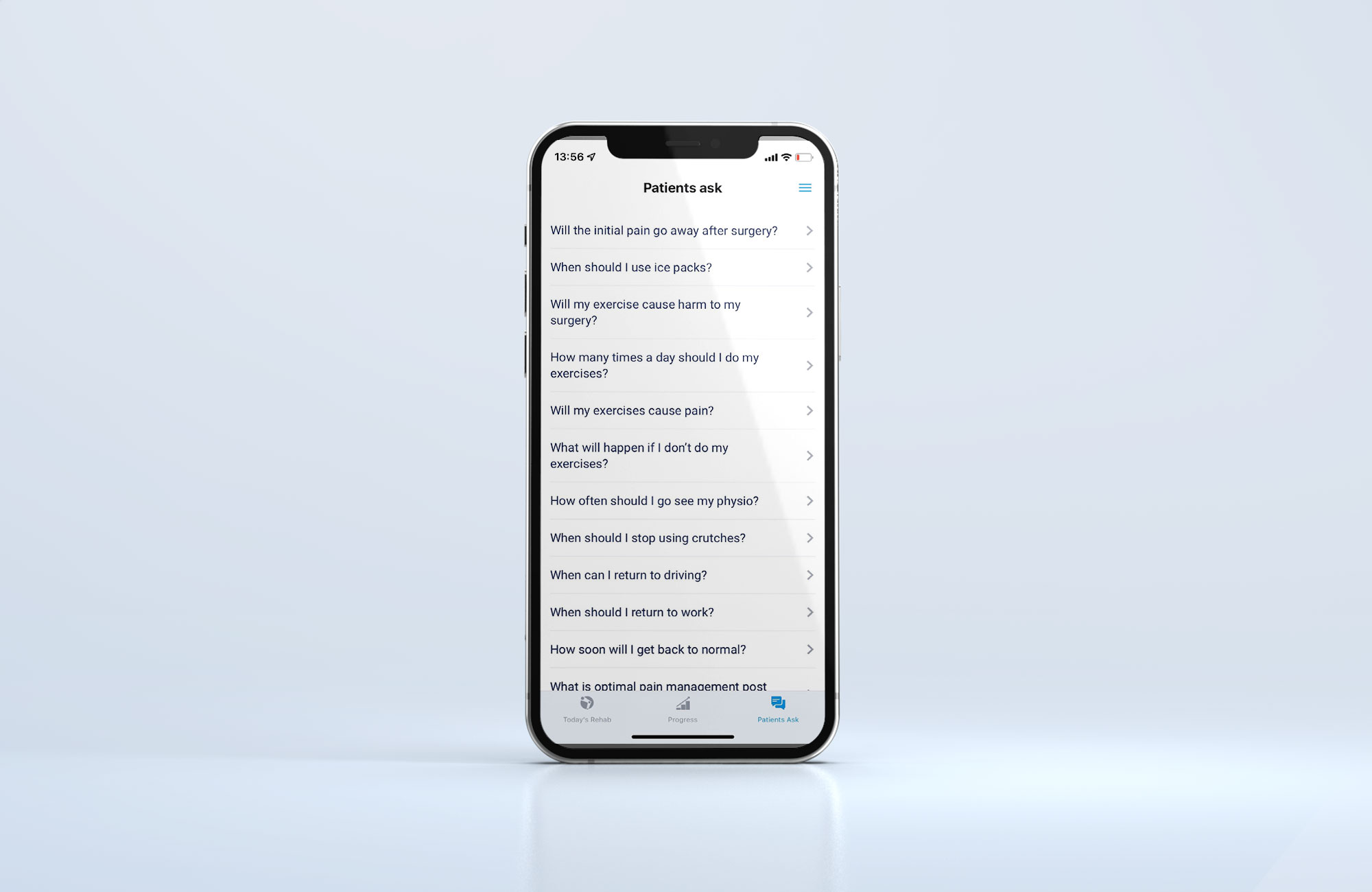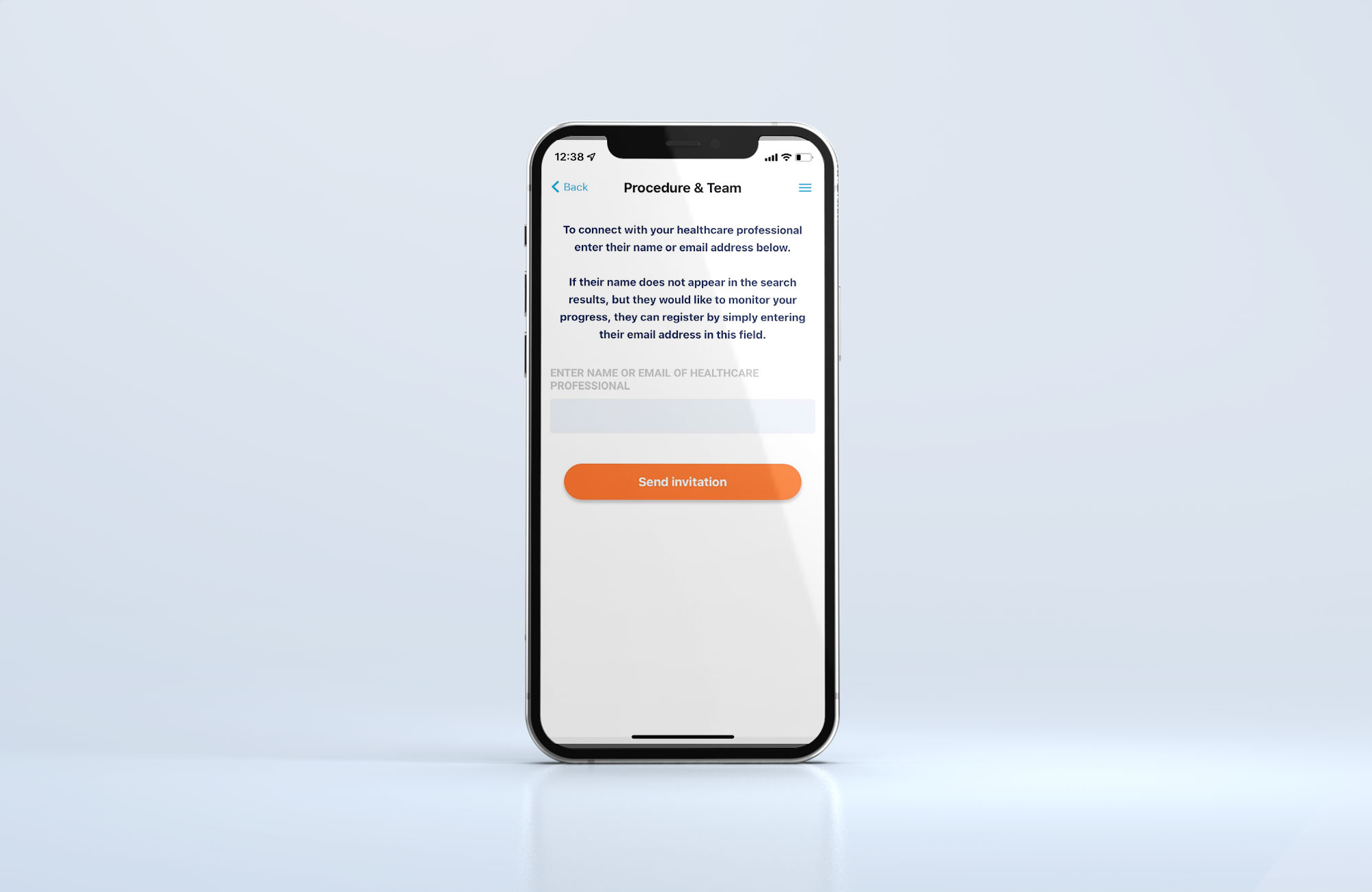 Connect
Invite your healthcare professional to connect with you through the app. If they're registered with us, they'll immediately be able to see how you're getting on. If they aren't already registered, enter their email and we'll get them signed them up.
Nudge
Regular prompts to keep you engaged, share progress with your healthcare professional, and alerts that let you know when you've earned a reward.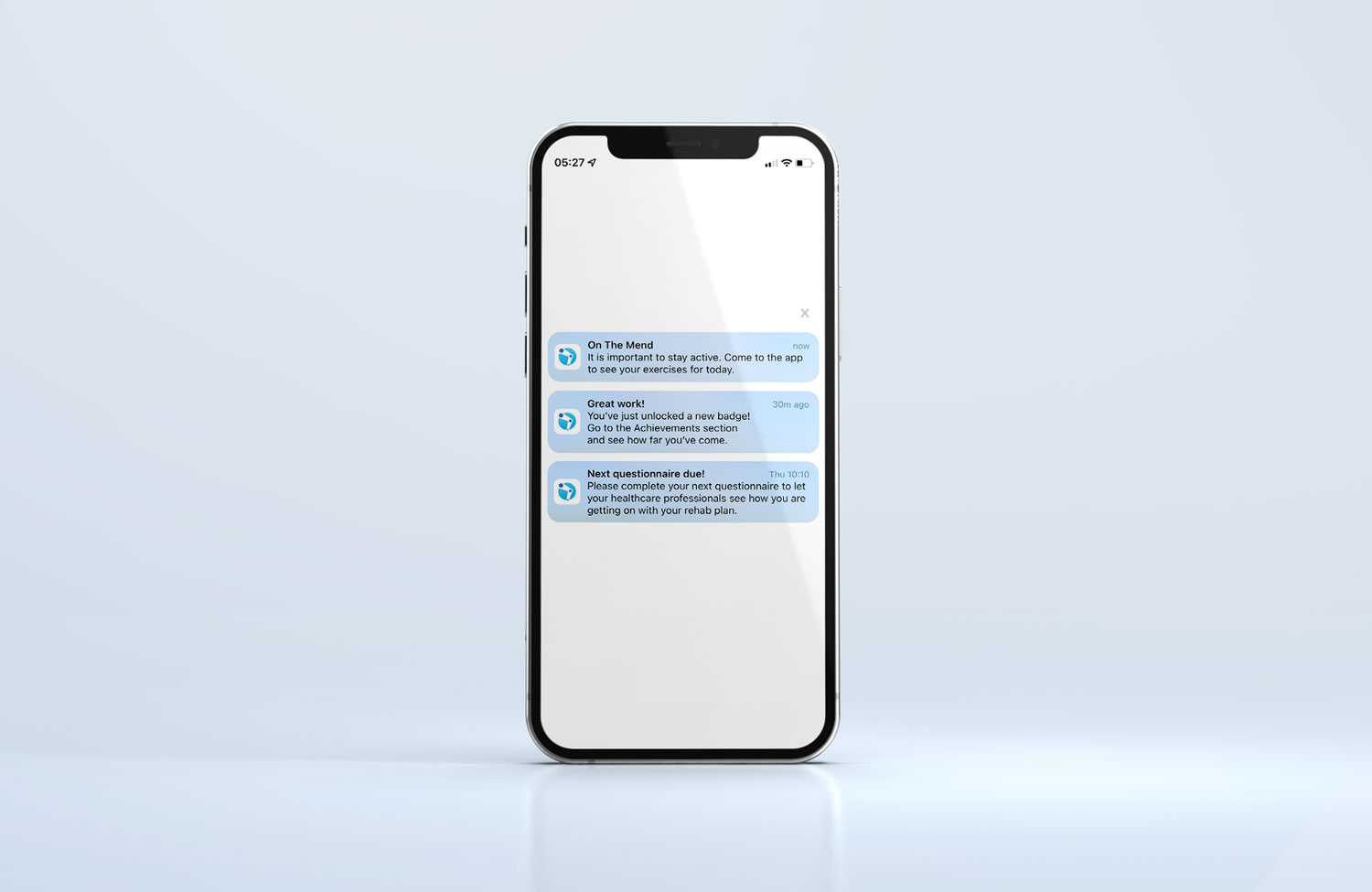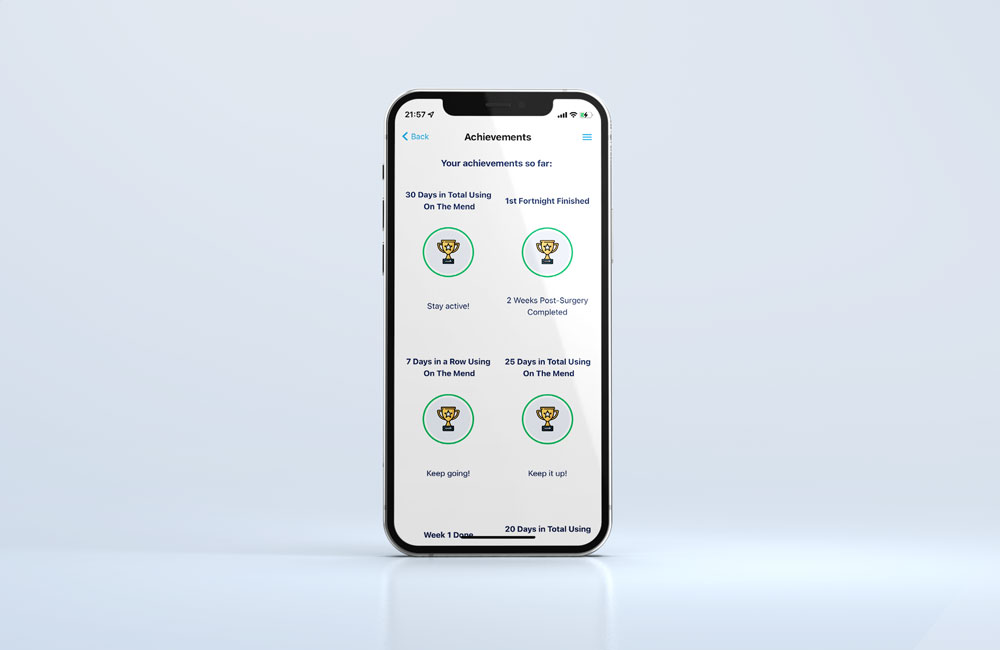 Achieve
We make physical rehab more rewarding, by letting you earn rewards for achieving key milestones. Whether it's the number of exercise plans you've completed in a week, or even just attempted, we help you stay motivated to keep going.
Track
Make sure you stay on track by seeing your activity levels and how much you've done today and over the past week. You've got this!